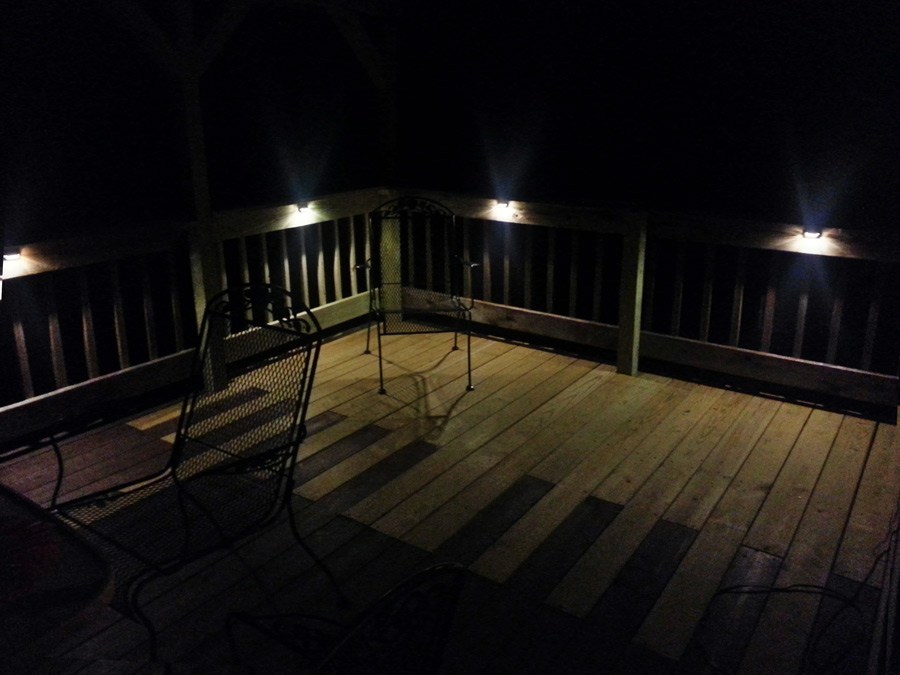 Have you always wanted to install lighting on your patio or deck? Well now is the time! With LEDs becoming more inexpensive and prevalent all the time, it's a great time to add flare to your outdoor spaces.
LEDs come in a wide variety of patio-friendly forms. They are often low-voltage or even solar powered, so you won't notice much difference on your utility bills once installed. And they create a modern, artistic feel that accentuates your existing wood or other decking material at night.
LEDs can be mounted atop or recessed within your decking material to accent the area, and can also illuminate stairs or pathways to help avoid trip and fall accidents. Most of them are very sturdily constructed, and can take the abuse of being stepped on or kicked. They are also weather-proof, and can take the rain, snow, hail and other weird weather that the Maritimes brings.
So if you've always wanted lighting in and around your outdoor areas, give LEDs a go. They have many attributes that help them outshine the old incandescent bulbs of the past. You'll be glad you waited until now.