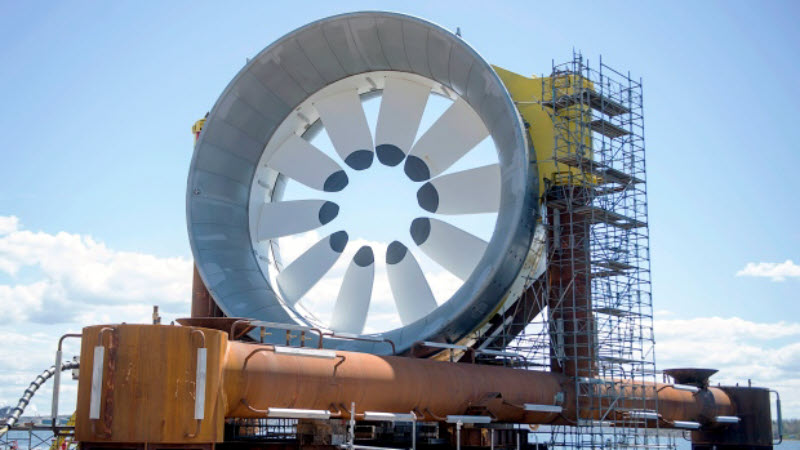 Nova Scotia is leading the charge in marine renewable energy, being the first in North America to begin collecting tidal power in the Bay of Fundy. The large tidal turbine installed in November of 2016 is now powering over 500 homes in the province. At a cost of 30 million, it's been an expensive experiment so far – but 70% of that budget was spent in the Maritimes, giving a boost to local businesses.
On the other side of the coin, there are now groups forming saying the giant turbine is disrupting sea life in the area. They say it poses a threat to the lobster fishery, a claim the province and Cape Sharp Tidal dismiss.
What are your thoughts on this brave new world of tidal power? Please let us know on our social feeds on facebook and twitter!